Keyword Tips for Website Owners: the Basics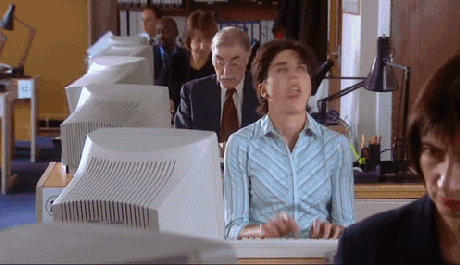 Non-techies are usually intimidated by the thought of search engine optimization. And it's true that you can completely lose your soul, and your mind, in analytics. But SEO doesn't have to become your fulltime job. You aren't going to have to eat, sleep and drink SEO now that you have a website. It is simply one of several tools for helping bring more traffic to your website.
So let's put some things in perspective. Here's what my psychologist, social worker, counselor, coach, psychotherapist, energy healer and psychic clients need to know.
By the way -- look at that last sentence above -- see how it is packed with the descriptors of my ideal clients? Those descriptors are keywords. They are part of SEO. I listed them all, instead of using a generic and unused search term like clinicians, or mental health professionals on purpose. That wasn't hard, wasn't it?
Keywords
Keywords are central to search engine optimization. Although Google claims not to prioritize them as much as they used to, you still need to know what yours are, and use them appropriately. Keywords should be in these places on your website:
page menu tabs -- and therefore page urls

page titles / headlines and subheads

first paragraph

occasionally throughout the marketing message

in alt tags -- photo description settings 

in meta titles -- the link Google uses for your listing

in meta descriptions -- the listing Google uses for your site

in meta keywords -- for the algorithm Google uses to match searches

in blog post settings

in blog tag clouds
If I've built your website, I've done all this for you, although you will need to keep up with keywords -- called tags in Wix blog editor -- when you blog.  For more about selecting keywords, look for a future post.  Or to get to work on selecting yours, here are two free tools for you:
Something especially nice about WebCEO is that they assign you a support angel with a direct email address, and send that info and more to you. 
Wix Page SEO Settings
Wix makes it easy to do the basic SEO for web pages. You can even see what it will look like in Google as you are inputting the tags.
First, in the Wix editor,  go to the pull down menu for your pages. See the left section of the image above. Then click on the little circle with the dots for the page you want to work on, and select the link for Page SEO.
There are three pieces to the page SEO called meta tags that are important for you to know about -- the title, description and keywords. These are what form your search engine listing. You can see these pieces boxed in red above. Wix even shows you a preview of what your listing will look like in Google (and it will be nearly identical in all other search engines as well).
I've also highlighted in red the keywords I used for the homepage of this site you are on right now. Each page has a setting like this where you can customize the settings to correspond to that particular page. (Pssst-- I could probably improve these settings for my site, but I'm too busy working on yours! LOL)
And Wix also provides an SEO wizard you could run through, if you are doing your site all on your own. You'll find it at your Manage Site tools, at the SEO link on the left side column.
Please reload
Additional Posts With Helpful Tips for You